If your vehicle has been damaged, it's important to find an auto body shop to repair the damage and get your car back in good condition. Many people are nervous about being taken advantage of, but by asking a few simple questions, you can determine if your chosen auto body shop is trustworthy and competent.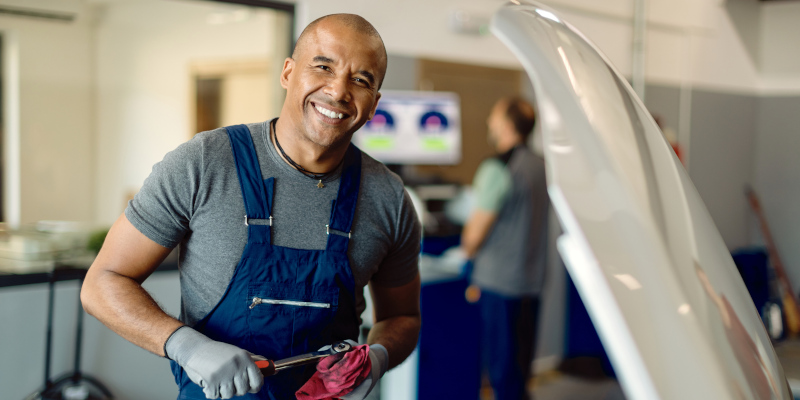 Here are 5 questions you can ask your auto body shop before your next repair.
What kind of licensing or certifications do you have? One of the quickest ways to tell if an auto body shop has the skills you need is to inquire about their licensing and certifications. Most reputable shops will proudly display proof of any achievements, licenses, and certifications and have plenty of staff members who can discuss their qualifications with you.
Have you worked on my car's make and model before? It's not uncommon for a shop to specialize in a particular make of car, so be sure you ask about their experience with your specific car. Many manufacturers also provide specific certifications for shops that want to work on their vehicles, so you can also ask about that.
Do you help with insurance? If you're taking your car to an auto body shop for repairs, there's a high likelihood that you'll also want to file an insurance claim for the work being done. If the shop has experience working with your insurance, it can make the filing process exponentially easier.
What's the estimated turnaround time? The answer to this question will vary depending on the extent of the damage, the shop schedule, and part availability, among other things. While unexpected delays happen, it's important to have a good understanding of how long you're going to be without your car before you drop it off.
Do you do paint matching? The whole point of going to the auto body shop is to get your car looking as close as possible to how it was pre-incident. If the shop does not offer paint matching, there's a high likelihood that your car will wind up with obvious cosmetic differences, so be sure to ask before you schedule services.