Coming outside after a severe storm and discovering that your car is covered in dents and dings after being pelted with hail is a huge frustration. While the damage is typically only cosmetic, it can have a big impact on the resale value of your car. Additionally, most people want to avoid driving a car that looks like it gets parked on the local golf course each night. Unfortunately, the only way to avoid having to pay for hail damage repair work out of pocket is to file a claim with your car insurance company.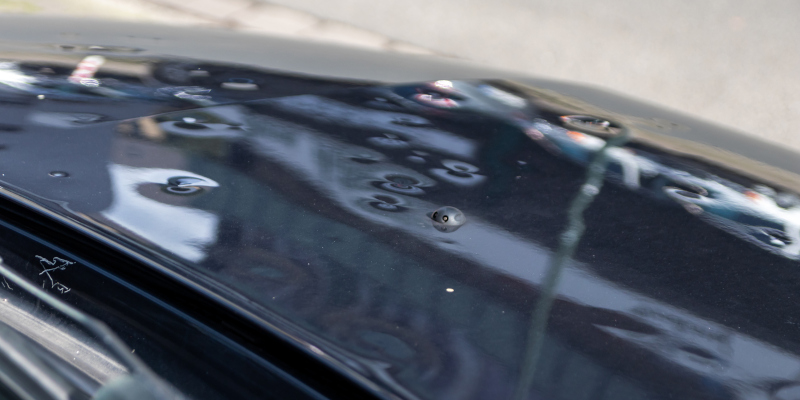 Insurance claims need to be handled carefully to ensure you get the coverage you need. To help you get the most out of your hail damage repair claim, we at Epperson Paint & Body have put together this quick guide on what you need to do before you file a claim for hail damage repair work.
Document the damage. It's a good idea to inspect your car after any severe weather event so that you can handle repairs promptly and ensure that if your insurance covers the damage, you have appropriately documented things. Note any damage and take plenty of photos as well.
Check your coverage. Not all insurance policies cover damage from non-collision events. Most comprehensive plans cover damages beyond collisions, such as animal damage, theft, or vandalism, but not all do, so be sure you know what your specific policy covers before filing a claim.
Get a repair estimate. After you document the damage, take your car to a reputable autobody shop and get a quote for repairs.
Compare the estimate with your deductible. You'll want to make sure that the repair cost exceeds your deductible. If it doesn't, then you will be responsible for paying for the repairs no matter how quickly and correctly you file your claim.
Our team has plenty of experience working with insurance companies, and we would be happy to assist you with a hail damage repair claim. Contact our office to learn more or get started.