Unfortunately, car accidents happen, even to the best drivers. You might be wondering what you can do to be prepared in the event that you are involved in a collision. These are our tips for how to achieve the best possible outcome and what to do before and after collision repair.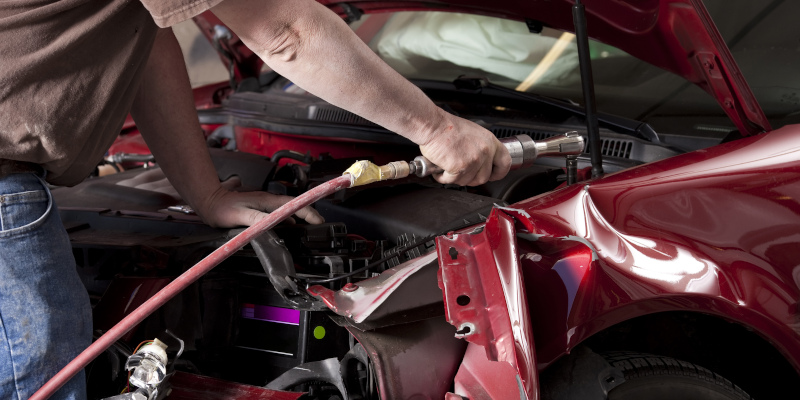 Stay calm: When you are involved in an accident, stop your car. If it is possible to safely pull off to the side of the road or shoulder, this is the best place to stop. If you are not able to move your car, turn on your hazard lights to help alert other drivers that you are stopped.
Check for injuries: Make sure that you, any passengers in your car, and anyone else involved in the incident are unharmed. If there are any injuries, call for emergency assistance and follow all directions.
Assess damage: Once you have established that everyone is safe, one of the next steps is to check for damage. Take pictures and try to record as much information as possible. This will be helpful for reporting to insurance.
Find an auto body shop: Your insurance company may offer you a list of preferred locations to take your car for collision repair, but you do not need to use one of their recommendations. If there is an auto body shop you trust, use their services.
Check the repairs: Once your collision repairs are complete, make sure everything was done to your satisfaction. Many reputable shops will show you the repairs that were made and explain any special care that is needed. For example, newly painted panels should not be waxed for at least 30 days. You should also receive paperwork that details the work completed.
Check all systems: Make sure all of the doors are opening and closing properly, listen for any new or unusual noises on the drive home, and check for any water leaks when you wash your car for the first time. If you notice any concerns, check back with the auto body shop.
Collision repair will help to restore your car to its pre-accident condition and get you back on the road. When the unexpected happens, take a deep breath, stay calm, and know there are people who will help you when you need it most. Our team will go above and beyond when handling your collision repair needs – reach out to us today for help.