Vehicle owners can count on Epperson Body & Paint as their trusted auto body repair shop.
Dealing with the aftermath of an automotive collision is a stressful situation for everyone involved, regardless of fault. But one of the most important steps in the process is getting your damaged vehicle into a body shop for professional auto body repair. Some auto owners don't realize the extent of the damage sustained in a crash and may continue to drive their vehicles, even if it's not safe to do so. Having your ride checked out by an experienced auto body technician is a must, as they can determine whether any damage occurred to the vital components of the vehicle.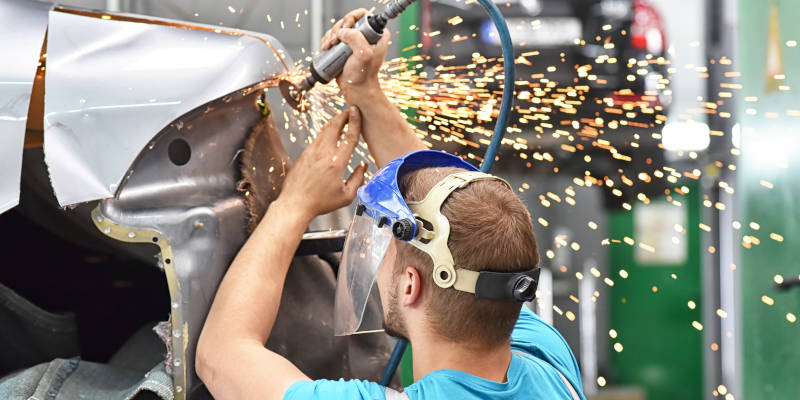 Here in McGregor, Texas, vehicle owners can count on Epperson Body & Paint as their trusted auto body repair shop. We're a locally owned shop that specializes in auto body repair, including dent repair and removal, bumper repair, and other body services. Our experienced automotive mechanics can take care of all makes and models, and we work with insurance companies to determine what will be covered and handle the process of submitting the claim.
When your car arrives at our shop, we'll perform a thorough assessment to determine whether any of the critical components were damaged in the collision. This step includes looking beneath the hood, at the undercarriage, and underneath the bumpers and other places that might be hiding more extensive damage. You can count on us to perform auto body repair that will restore your ride to its pre-collision state. Contact us to get an estimate for repair.
---
At Epperson Paint & Body, we offer auto body repair for customers from Temple, Belton, McGregor, Moody, Eddy, Academy, Salada, Jarrel, Georgetown, Loreno, and Troy, Texas.
Similar Services We Offer: