We provide excellent hail damage repair for your vehicle.
The weather can be especially hard on your vehicle, especially when it hails. Hail can really do a number on your vehicle, causing severe damage in some cases. Depending on the size of the hail and how long the storm lasts, you could end up with several dents all over your car. These dents can range in size, but some can be really big and noticeable.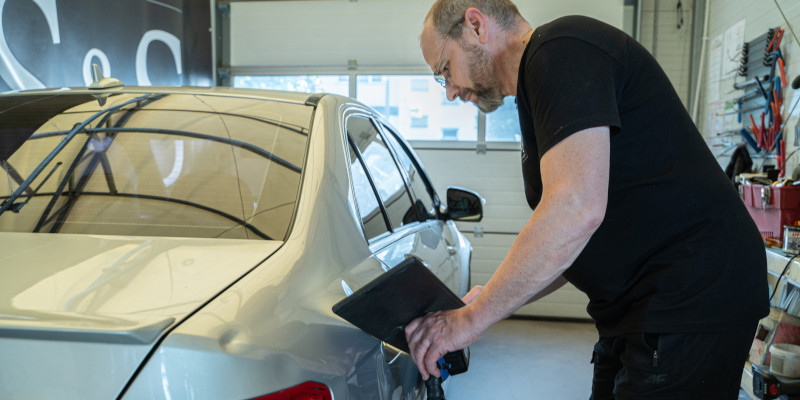 When your car, truck, van, or sport utility vehicle is damaged by hail, reach out to us today for an estimate for hail damage repair. We have a team of auto body professionals who can have your car repaired and looking like the hail never touched your car.
At Epperson Paint & Body, we know it can be very stressful for you to have to deal with hail damage. It is something that really cannot be prevented, but it needs to be fixed. This is why we try to make our hail damage repairs go as smoothly as possible.
We will give you an estimate and then go over everything that needs to be done. We will keep you updated on our progress, so you can feel confident that the work is getting done and know when you can expect to have your car back. We will even work with your insurance company so you don't have to deal with that stress either.
Reach out to us today if you live in Moody, Texas and have a vehicle that has been damaged by a hail storm. Our hail damage repair services are just what you need to get your vehicle fixed up and back in good shape. We do excellent work and are confident you will be happy with the end results. We even offer a lifetime guarantee on all our work and strive to provide you with the best customer service possible.
---
At Epperson Paint & Body, we offer hail damage repair for customers from Temple, Belton, McGregor, Moody, Eddy, Academy, Salada, Jarrel, Georgetown, Loreno, and Troy, Texas.