At Epperson Paint & Body, we specialize in dent repair on all makes and models.
When you invest in a new (or new to you) vehicle, the last thing you want to worry about is damage to the exterior. But everyday driving puts the vehicle at risk, and all types of situations can result in dents. A careless driver who parks next to you and allows their door to open into yours can leave behind a small dent or ding. Getting involved in a collision can cause a larger dent. Spotting this type of damage on your car, truck, or SUV is frustrating, but it's something that can be fixed. At Epperson Paint & Body, we specialize in dent repair on all makes and models.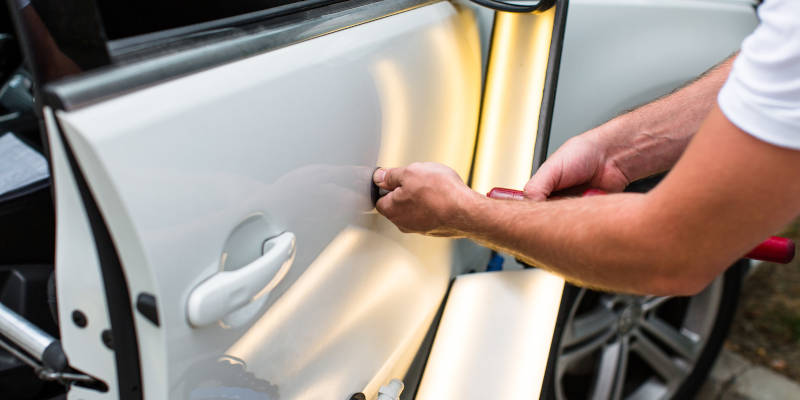 There are several methods that can be used for dent repair. The one we choose for your situation will depend on the location and severity of the dent. You can feel confident that no matter which dent repair method we utilize, our technicians will restore your vehicle to its previous state with a smooth exterior. We can also repaint the damaged area, if necessary, as we're fully qualified to handle automotive paint jobs. When we finish the dent repair, you can drive away in a vehicle that is safe and ready for use once again.
With years of experience in the industry and serving those in the Temple, Texas area, we can handle dents of all sizes and scopes. Our team members can also work with auto insurance companies to handle the claims submission and payment process if your dent repair will be covered by your insurance. For more information or to request an estimate for dent repair, contact us today.
---
At Epperson Paint & Body, we offer dent repair for customers from Temple, Belton, McGregor, Moody, Eddy, Academy, Salada, Jarrel, Georgetown, Loreno, and Troy, Texas.
Similar Services We Offer: